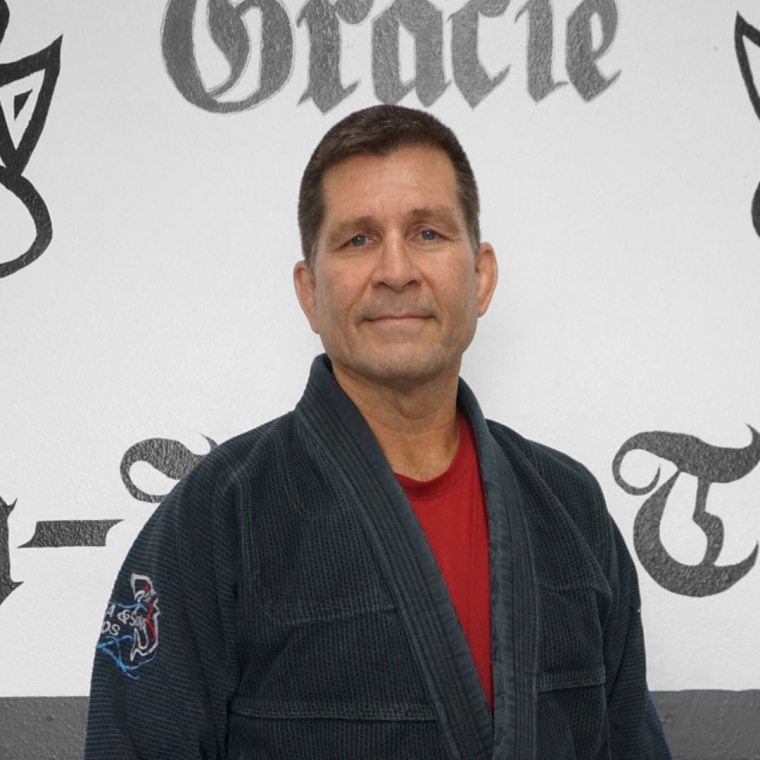 Brazilian Jiu-Jitsu Coach
Brief info
Experience: Mark started training in Martial Arts in 1980 and is a 3rd degree black belt in Shoin-Ryu Karate. He began training jiu-jitsu in 1998 and received his black belt in 2012.
Background: Works as an irrigation consultants for the city of Orange, been married 25 years to wife Jenna and 3 kids Cailyn, Sara, and Jared.
Hobbies: Mark loves the outdoors, fishing, camping and golf and of coarse Carlson Gracie Jiu-jitsu to stay in shape.