About Carlson Gracie BJJ Academy
The Carlson Gracie Brazilian Jiu Jitsu Academy in Orange County, was founded in 1994, and run by Franco DeCarmargo, legendary instructor and Brazilian Jiu Jitsu black belt under Grandmaster Carlson Gracie.  Franco was a pioneer at passing on the highly effective teaching methods and techniques of Grandmaster Carlson to his students at his academy.
Being a part of one of the most highly respected Jiu Jitsu associations in the world, Franco was promoted by Carlson to black belt after winning his division at the acclaimed Copa Hunter Jiu-Jitsu Championships held in Rio De Janeiro in December 1998, under Carlson's tutelage. Though Grandmaster Carlson and Professor Franco are no longer with us, they are forever in our hearts and spirits.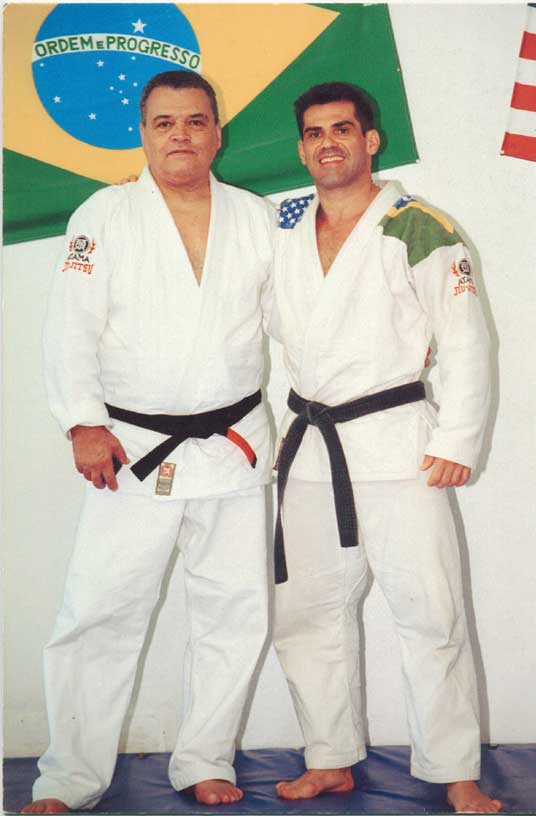 Grandmaster Carlson Gracie and Professor Franco De Carmargo pose together after one of Carlson's legendary seminars at Franco's Carlson Gracie BJJ Academy.