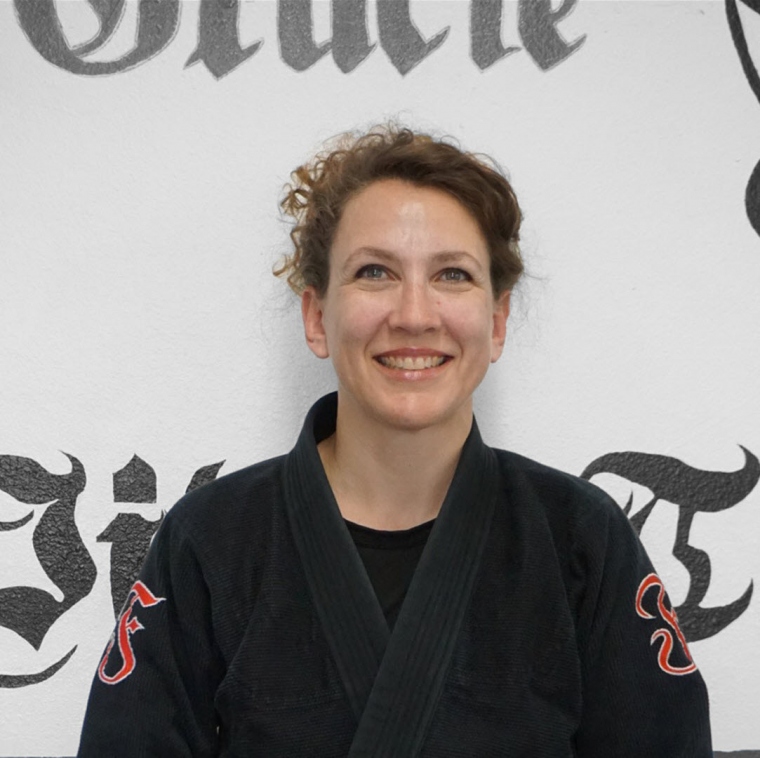 Women's Brazilian Jiu-Jitsu Coach
Brief info
Experience: Started training here in 2008 and received her black belt in 2019. She has competed numerous times including 3rd place at the 2014 Pan American games.
Background: Tish lives in Orange with husband James, sons Jimmy(18) and Nick(14), with dogs Ozy and Luke. Tish also works as a 5th grade Elementary teacher.
Hobbies: Include training/teaching Jiu-Jitsu, reading and occasionally she pulls out her sewing machine to make something fun!