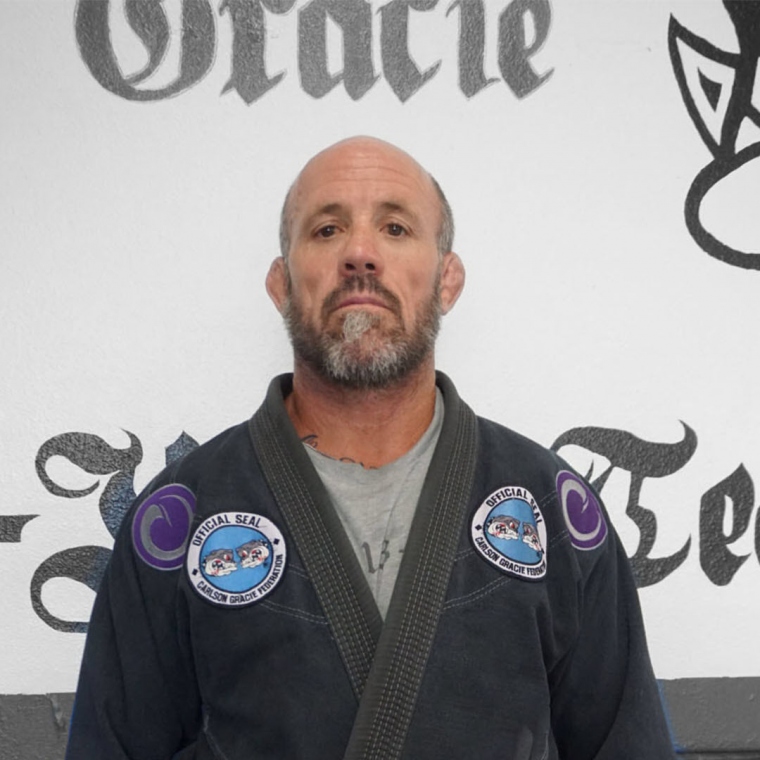 Head Coach
Brief info
Experience: Professor Troy is a 3rd degree black belt under Carlson Gracie Jr. He began training Jiu-Jitsu in 1994 at this location and received his black belt in 2008 from Franco de Camargo. Troy became the owner in 2010, and still competes regularly at the IBJJF championships.
Background: graduated from El Toro high school in 1990 with his wife Marianna. Has 2 kids 18(Lovey) and 24(Evan), and 3 dogs. Lives in Lake Forest and enjoys time with mom(Jean) and sister(Tara).
Hobbies: training Jiu-Jitsu, spending time with family, and taking the dogs to the beach.